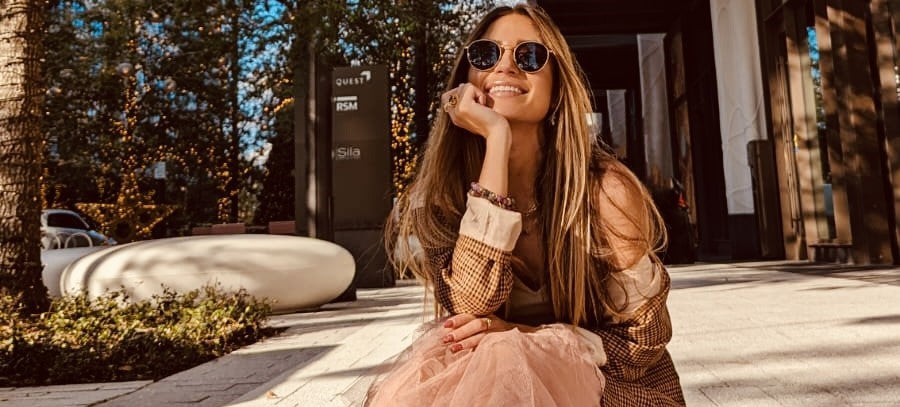 It's more than just jewelry.
It's your story.  Your self-expression.  Your passion for life, spoken through beautiful accessories, carefully crafted and chosen to tell the world just a little bit about who you are and what you stand for.
For me, the story of my jewelry started when I was a little girl growing up in Rochester, New York.  My dad emigrated to New York from Colombia with his family when he was 16 and they built their version of the American Dream.  He graduated college and began working as an engineer.  It was on a business trip to Brazil that he met my mother and they fell in love and decided to build a life together in the states.
Growing up in a home with Brazilian and Colombian heritage meant that I had a front row seat to the passion, vibrance, and energy that are the trademarks of Latin culture - love, laughter, bright colors, and big personalities.  I was fascinated by Brazilian Telenovelas and still believe that nothing else holds a candle to the fire and passion of a Telenovela.  I wanted to be an actress.  I wanted to inspire human connection through the power of storytelling, the way the actresses in those shows told the story of my culture with their own unique flair.
As a little girl, I was amazed with the beauty behind self-expression.  From ensuring I had the complete Jasmine costume for Halloween (especially the accessories) to putting together my own #OutfitOfTheDay with my mother's closet, I have always found power in the ability for jewelry to express our story and chapter in the making.  I was raised to believe that I could be anything I wanted to be…and I want to help empower other women to feel the same way.
I started Jessica Santander jewelry while working a full-time job in marketing.  But my soul yearned for a more creative way to express myself 100%, 24/7.  I have experienced rock-bottom and the feeling that reinvention or starting over were for "someone else" - not for me.  And in one of those rock-bottom moments, I remembered what I was told as a little girl from my parents - "you can be anything you want to be in this world."  And I wanted to be a beacon of hope for women and girls who are reinventing themselves, taking back control of their lives and telling the next chapter from their point of view, not letting someone else narrate it.
I created my jewelry company with the belief that one small step can lead to great results and the idea that the "sky is not the limit, it's just the beginning" brings forth a sense of joy and excitement, reigniting a passion for life.  I believe in investing in yourself; in trusting your inner compass to point you in the right direction so you can discover just how much you can actually do with your life. My hope is that my jewelry will help you tell your story.  I hope that it will provide you with a renewed sense of optimism and faith in yourself, as well as vibrant joy as you celebrate every step of your uniquely beautiful journey through life. Now, go on, dress up and show up for your most beautiful next chapter is about to sparkle abundantly!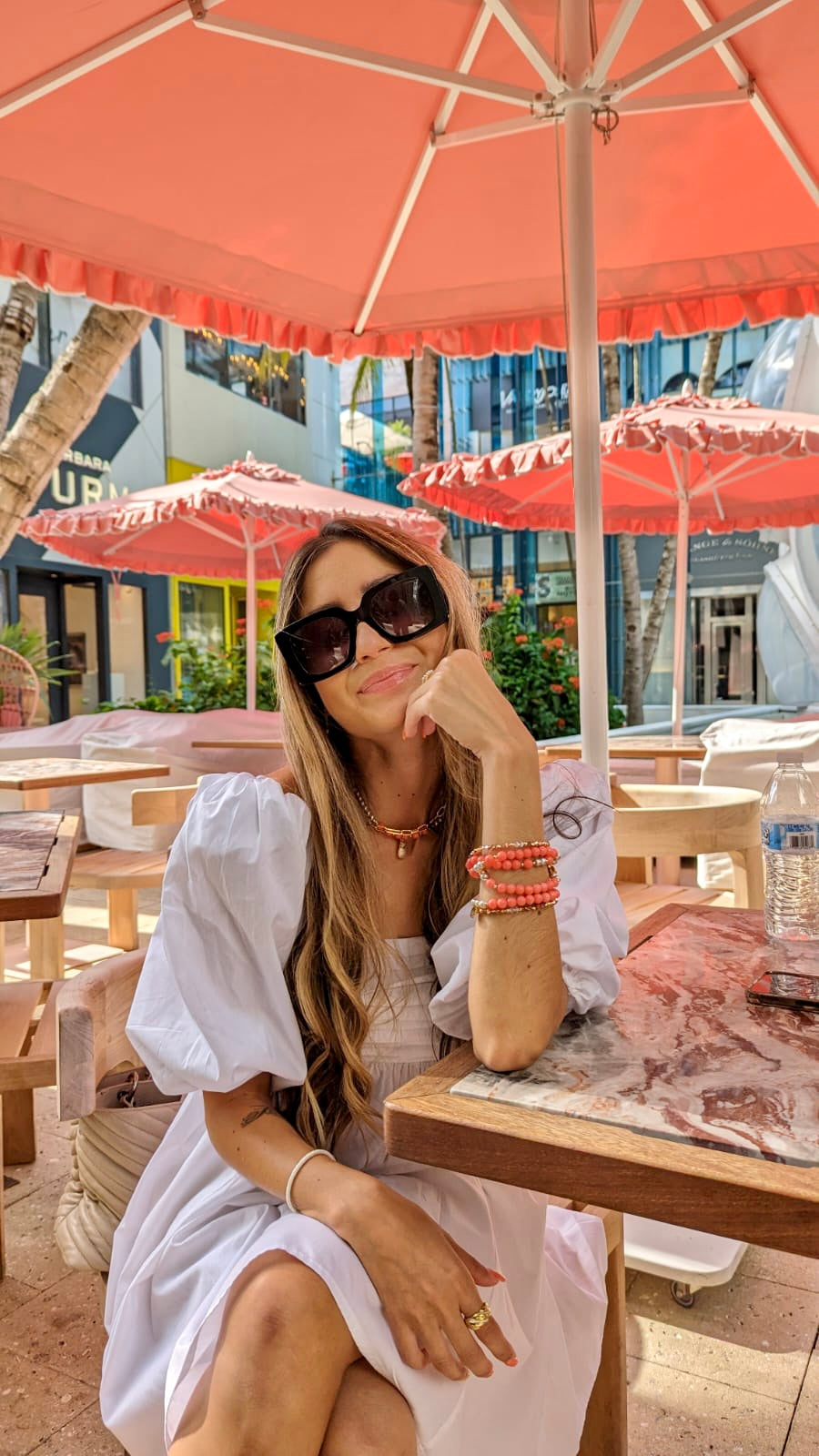 With vibrant mission to amplify joy , Jessica Santander wholeheartedly believes in the magnitude of goodness that exists when we help others.
In a world where there can be many external noises and pressure to pursue a certain journey, our designs offer a fresh perspective on what beauty feels and looks like with your own heart. Behind each of our hand-made pieces, you'll find an encouraging story grounded on self-love and encouragement because jewelry is not supposed to only look pretty but also express your ever growing self. A portion of each purchase is donated to help fund access for educational and mentorship opportunities for women and girls.